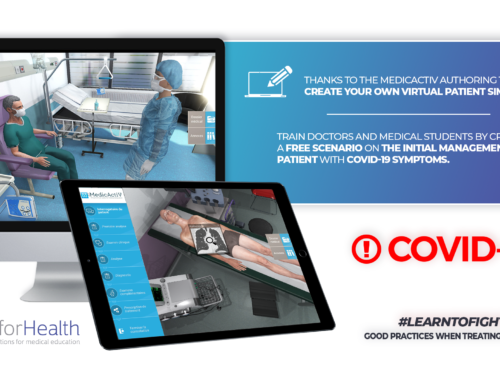 #Learntofight : Good practices when treating patients
With the rapid and global spread of the Pandemic, training and education needs are becoming more and more important for every Healthcare Professional confronted to the Covid-19 Virus. Quality contents on infected patient management are needed to tackle this need.
This is why the SimforHealth Team has been working extensively these past few days to enrich the contents of its MedicActiV platform with Covid-19 related assets, available through our Authoring Tool. Hence, Experts, Pedagogical Teams, Hospitals will be able to create, quickly and Free Of Charge up to date Virtual Patient simulators and participate in the #FightAgainstCovid-19 by deploying qualitative remote Training Solutions.
Please fill the following form to grant access to our Platform and create your first scenario for Virtual Patient Simulator.