Actualités
Our pitch in Stanford. What a great experience!
Last sunday, on April 23rd, SimforHealth presented her new platform MedicActiV as well as a clinical case of vascular surgery, endowed with virtual reality, in Stanford.
Read more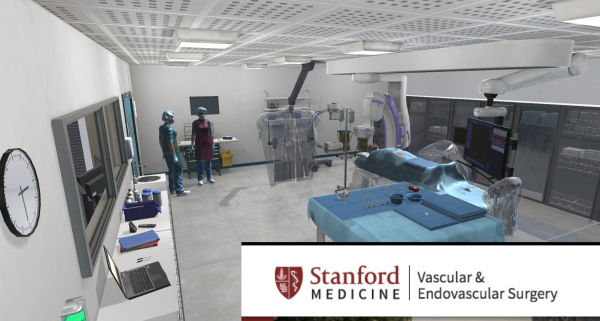 Stanford Medicine, we'll be there this Saturday, for the Stanford Ed Conference!
On April 22nd and 23rd, discover SimforHealth at the yearly "Stanford Ed Conference".
SimforHealth, was held among hundreds of companies of several countries in the world, to present its international platform MedicactiV, dedicated to the creation, the consultation and the distribution of virtual clinical cases,  during the next  "Stanford Ed Conference".
Read more